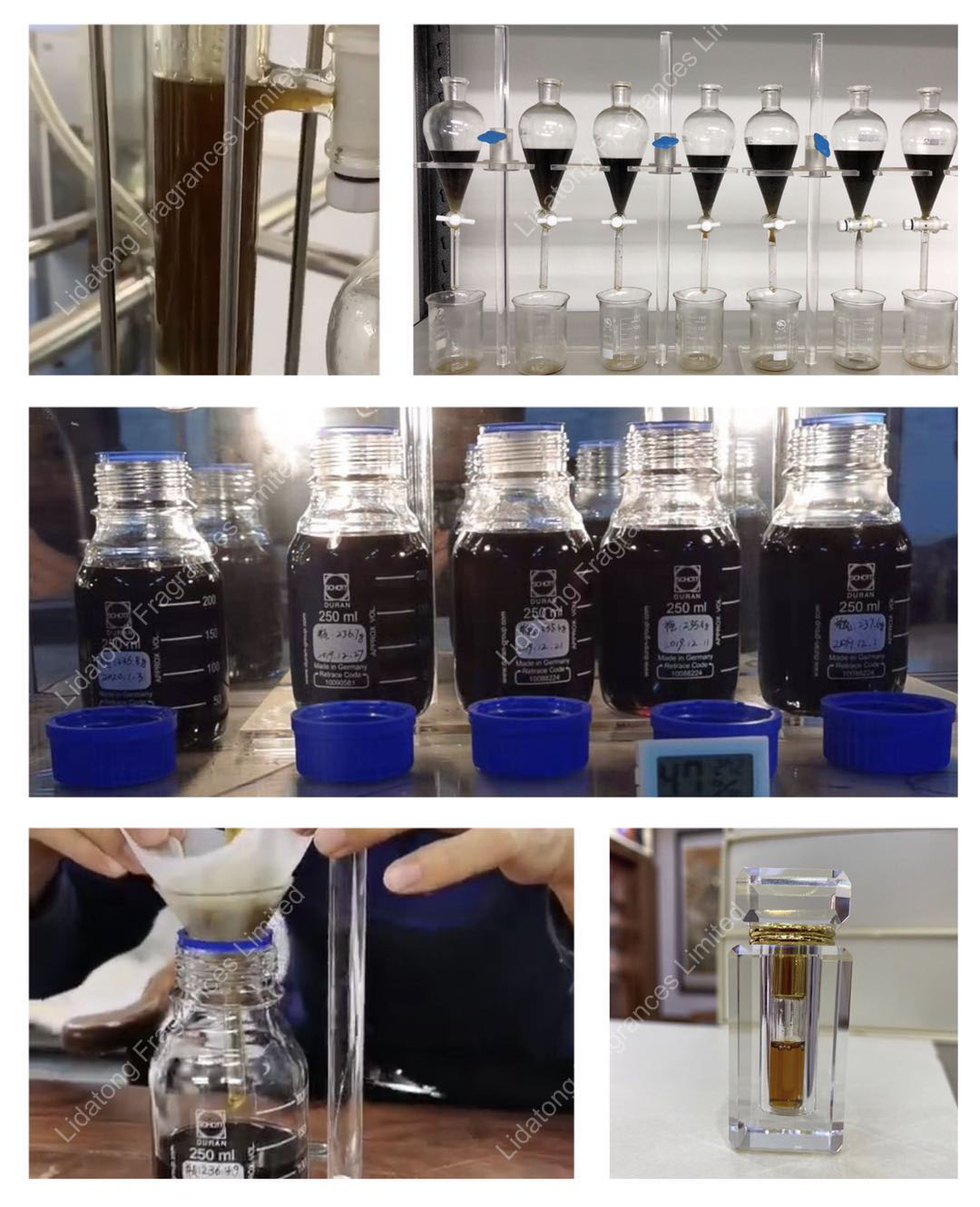 The resinous agarwood (Oud, Oudh, aloeswood, eaglewood and gaharu) produces a luxury aromatic oil which is highly sought-after throughout the world. The magical scent of Oud has been popular within the Middle East and the worldwide fragrance industry for thousands of years. Lidatong Fragrances is offering you high quality pure Oud oils.


OUD A.SINENSIS GUANGDONG
It is a sweet oil with floral, fruity, woody, incense notes, it has the lovely A.Sinensis undercurrent but much more refined.

OUD KYNAM GUANGDONG
Coming Soon.
WHY LIDATONG FRAGRANCES

Over 30 Years Of Experience In Agarwood
Using our experience, expertise and dedication, Lidatong Fragrances ensures high quality cultivated agarwood and Kynam, ensures high quality Oud oils, ensures consistency in Oud oil quality.

Complete Value Chain
Lidatong Fragrances has completed control of the value chain, from plantation to oil production.

Large Reserves Of Agarwood and Kynam Trees
With 900,000 A.Sinensis trees aged 10 to 20 years; With 600,000 grafted Kynam trees aged 1 to 4 years till 2020, continuous grafted Kynam tree planting.

Global Supplier Target
We are a well know agarwood company in China. Due to the continuous supply of our high quality cultivated agarwood and Kynam, we are looking for global partners.

Guaranteed Quality
We guarantee to provide 100% pure Oud oils. Our pure Oud oil improves with age and when "laid down" will only increase in both quality and value.